Terms of Service
Introduction

Hello and welcome to Boostontime. This website and the services offered in it, is owned and operated by Boostontime inc (hereafter referred to as "Boostontime" or "we" or "us" or "Company"). Boostontime is a company based in Wolfville, NS, Canada and processes all transactions within Canada. Any claim relating to the company shall be governed by the laws of Canada.
"Ebay template builder by Boostontime" offers you highly customisable, easy, free of programing way to create professional ebay listings using advanced and innovative technology.
By visiting our website and accessing the information, resources, services, products, and tools we provide, you (hereafter referred to as "you" or "Customer") understand and agree to accept and adhere to the following terms and conditions as stated in this policy (hereafter referred to as "User Agreement" or "Agreement").
We reserve the right to change this User Agreement from time to time without notice. You acknowledge and agree that it is your responsibility to review this User Agreement periodically to familiarize yourself with any modifications. Your continued use of this site after such modifications will constitute acknowledgment and agreement of the modified terms and conditions.

Responsible Use and Conduct

By visiting our website and accessing/using the information, resources, services, products, and tools we provide for you, either paid or free (hereafter referred to as "Resources"), you agree to use these Resources only for the purposes intended as permitted by (a) the terms of this User Agreement, and (b) applicable laws, regulations and generally accepted online practices or guidelines.

Wherein, You Understand That:

In order to access our Resources as part of the registration process you need to sign in with your eBay account, we then collect following information via Ebay api: store name, url, 40 random products, parent product title, image, item id, categories as part of your ability to use the Resources. You agree that any information you may provide further will always be accurate, correct, and up to date.
You are responsible for maintaining the confidentiality of any login information associated with any account you use to access our Resources. Accordingly, you are responsible for all activities that occur under your account/s.
You can cancel our service any time. However upon cancellation, suspension or termination, your right to use the Resources we provide will be immediately ceased. All Your ebay listing template you have updated using our service will be broken or disoriented.
Accessing (or attempting to access) any of our Resources by any means other than through the means we provide, is strictly prohibited. You specifically agree not to access (or attempt to access) any of our Resources through any automated, unethical or unconventional means.
Engaging in any activity that disrupts or interferes with our Resources, including the servers and/or networks to which our Resources are located or connected, is strictly prohibited.
Attempting to copy, duplicate, reproduce, sell, trade, or resell our Resources is strictly prohibited.
You are solely responsible for any consequences, losses, or damages that we may directly or indirectly incur or suffer due to any unauthorized activities conducted by you, as explained above, and may incur criminal or civil liability.
You understand that generally we do not pre-screen or monitor content posted by you or other users. Any violation against ebay policy such as submit any type of content/url directing to our website, then it is your personal responsibility.
By creating and posting listings and ads or otherwise using any open communication tools as mentioned, you agree that you will not upload, post, share, or otherwise distribute any content that:

Is illegal, threatening, defamatory, abusive, harassing, degrading, intimidating, fraudulent, deceptive, invasive, racist, or contains any type of suggestive, inappropriate, or explicit language;
Infringes on any trademark, patent, trade secret, copyright, or other proprietary right of any party;
Contains any type of unauthorized or unsolicited advertising;
Impersonates any person or entity, including Boostontime's employee.
You agree to indemnify and hold harmless Boostontime and its affiliates, and their directors, officers, managers, employees, donors, agents, and licensors, from and against all losses, expenses, damages and costs, including reasonable attorneys' fees, resulting from any violation of this User Agreement or the failure to fulfill any obligations relating to your account incurred by you or any other person using your account. We reserve the right to take over the exclusive defense of any claim for which we are entitled to indemnification under this User Agreement. In such event, you shall provide us with such cooperation as is reasonably requested by us.

Limitation of Warranties

Services may be temporarily unavailable for scheduled maintenance or for unscheduled emergency maintenance, either by Company or by third-party providers, or because of other causes beyond Company's reasonable control, but Company shall use reasonable efforts to provide advance notice in writing or by e-mail of any scheduled service disruption.
However, Company does not warrant that the Services will be uninterrupted or error free; nor does it make any warranty as to the results that may be obtained from use of the Services.
EXCEPT AS EXPRESSLY SET FORTH IN THIS SECTION, THE SERVICES AND IMPLEMENTATION SERVICES ARE PROVIDED "AS IS" AND COMPANY DISCLAIMS ALL WARRANTIES, EXPRESS OR IMPLIED, INCLUDING, BUT NOT LIMITED TO, IMPLIED WARRANTIES OF MERCHANTABILITY AND FITNESS FOR A PARTICULAR PURPOSE AND NON-INFRINGEMENT.
No information or advice, whether expressed, implied, oral or written, obtained by you from CrazyLister or through any Resources we provide shall create any warranty, guarantee, or conditions of any kind, except for those expressly outlined in this User Agreement.

Limitation of Liability

You expressly understand and agree that any claim against us shall be limited to the amount you paid, if any, for use of products and/or services during the 6 months preceding the above mentioned claims.
Boostontime will not be liable for any direct, indirect, incidental, consequential or exemplary loss or damages which may be incurred by you as a result of using our Resources, or as a result of any changes, data loss or corruption, cancellation, loss of access, or server downtime.
UNLESS OTHERWISE EXPRESSED, CRAZYLISTER EXPRESSLY DISCLAIMS ALL WARRANTIES AND CONDITIONS OF ANY KIND, WHETHER EXPRESS OR IMPLIED, INCLUDING, BUT NOT LIMITED TO THE IMPLIED WARRANTIES AND CONDITIONS OF MERCHANTABILITY, FITNESS FOR A PARTICULAR PURPOSE AND NON-INFRINGEMENT.

Copyrights/Trademarks

All content and materials available on Boostontime, including but not limited to text, graphics, code, images and logos are the intellectual property of Boostontime, are protected by applicable copyright and trademark law. Any inappropriate use, including but not limited to the reproduction, distribution, display or transmission of any content on this site is strictly prohibited, unless specifically authorized by Boostontime.
It shall be clarified that permission to use such Content, given under this Agreement, is only for the use of our Services and Resources and user can't use such Content for any other use rather than the use in the Boostontime Services and Resources.

Payment of Fees

We offer two pricing plans, as indicates on our website, and user can choose between prepaid monthly and annually plans.
It is important for us to clarify that unless ordered by you to stop, charges shall be renewed every month/year, as applicable.
Company reserves the right to change the Fees or applicable charges and to institute new charges and Fees at the end of the month or year, as applicable. If fees are changed, your approval will be necessary before any charges renewal.

Money Back Guarantee

In case you've purchased our Annual plan and within 7 days from purchasing you've decided, for any reason what so ever, that you don't like/need our Services, we will refund you in full.

Payment Methods

The payment can be made only via Credit or Debit cards. All transaction is processed by Stripe.

Discounts and Refunds

The Company may, at its sole discretion, offer discounts, coupons or promotions that may reduce applicable fees.
Any refunds will be made back to your credit card account. You will not be entitled to a refund in the event we terminate your account due to your violation of this Agreement, or if you have not used our services.

Cancellation / Termination of Subscription Plan

You can cancel your subscription any time from subscription page.
Cancellation by user

Monthly subscription – Subscription will be cancelled on the last date of payment cycle. No refund applicable.
Annual subscription –Subscription will be cancelled on the last date of payment cycle. You are eligible for a full refund within 7 days of purchase. No refund applicable after 7 days.

The company has the right to suspend or terminate this agreement in any time and without any notice. In such case and subject that such termination wasn't due to breach of this Agreement by the Customer, the Company shall refund the Customer on the relative period that was paid but not used.
During the Termination Period this agreement shall remain in full force and effect and the Customer will pay, in full, for the Services up to and including the last day on which the Services are provided.
Upon cancellation, suspension or termination, your right to use the Resources we provide will be immediately ceased, and we reserve the right to remove or delete any information, template configuration files that you may have on file with us, including any account or login information. All Your ebay listing template you have updated using our service will be broken or disoriented.

Miscellaneous

If any provision of this Agreement is found to be unenforceable or invalid, that provision will be limited or eliminated to the minimum extent necessary so that this Agreement will otherwise remain in full force and effect and enforceable.
No agency, partnership, joint venture, or employment is created as a result of this Agreement and Customer does not have any authority of any kind to bind Company in any respect whatsoever.
It is agreed that the Company may present the customer as its client, both in the company's website and other promotional publications including press releases.
In any action or proceeding to enforce rights under this Agreement, the prevailing party will be entitled to recover costs and attorneys' fees.
Company may transfer and assign any of its rights and obligations under this Agreement without consent.
If any part of this Agreement is held invalid or unenforceable, the remaining provisions of it will remain in full effect and an enforceable term will be substituted reflecting yours and our intent as closely as possible. Either party's failure to enforce any term or condition in this Agreement is not a waiver of its right to do so later.
Pricing
Simple and transparent pricing, no hidden costs! Find the best match for your business and get great service at a lower cost.
We will not charge you extra for the size variants. For color variants, it will cost less than 40% of the parent ASIN's price.
$60 /
Parent
ASIN
$30/Color variant
2 Large Banners (970 × 600 px)
1 Product Image
3 Mini Banners (300 × 300 px)
1 Comparison chart
$120 /
Parent
ASIN
$30/Color variant
All Tier 1
Extra Banners (970 × 600 px)
Extra Mini Banners (300 × 300 px)
Customized Design
Our Client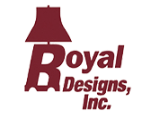 Your Success, Our Inspiration!
So far I have hired Freddy and his team has been excellent, they are guiding me as grow my business. I will continue to work with them.
Bev Matushewski
FiTTeck INC.
Excellent friendly prompt service.
Ahmedani
Ahmedani Canada INC.
We've been working with Ecomclips for a couple of years now and we are more than happy and appreciative of the their service. Definitely recommend.
Michael Burnley
Zooshoo INC.
A+++ Perfect!!
Imran Hassam
Amedeo Apparels Limited
Wow, their team has been great! I have been working with freelancers and remote marketing agencies for about a decade and they are among the best.
Isaac Curtiss
Office Furniture Outlet INC.
Helped overcome difficult tasks that would have taken us a lot of time. We do recommend their services!
Blake Tanner
Tanner International INC.
I've been working with Fred and his team for the past few months and have been very happy with their work.
Dan Hawkins
Mixles Limited
Great help/addition to our business. All tasks are fully completed in a timely manner.
Maurice Embry
Sam Tucker LLC
Used for years now and wil continue to use for many more years. I also have no doubt recommending friends and colleagues to use too.
Nathan Reeves
Xenons Online Limited
Our company has worked with Ecomclips for over a year now. I've found the team to be very flexible, easy to coach, and adaptable. You won't regret working with them.
Abraham Kwan
PG Incorporation
The team at Ecomclips has served all my needs with excellence. They are very attentive to my requirements. Communication is fast and crystal clear. I definitely recommend them.
PR
Right Parts Group INC.
We Were Featured In