Privacy Policy
We will collect and use of personal information solely with the objective of fulfilling those purposes specified by us, unless we obtain the consent of the individual concerned or as required by law.
We will only retain personal information as long as necessary for the fulfillment of those purposes.
We will collect personal information by lawful and fair means and, where appropriate, with the knowledge or consent of the individual concerned.
Personal data should be relevant to the purposes for which it is to be used, and, to the extent necessary for those purposes, should be accurate, complete, and up-to-date.
We will protect personal information by reasonable security safeguards against loss or theft, as well as unauthorized access, disclosure, copying, use or modification.
We will make readily available to customers information about our policies and practices relating to the management of personal information.
Data Protection
Data We Collect After Sign Up:
From Ebay: Store name url, Parent Item title, item id , url, description, item specifics, images, price.
During Subscription: Card holder's name.
We may also collect your browser type, IP address, language, Operating system.
How We Process and Protect Your Data:
All your store and listing template data is downloaded and uploaded using Ebay API.
All our financial transactions are processed with Stripe. We do not store any Credit/Debit card data.
All listing and payment data is encrypted with 256 bit SSL for maximum security.
We do not disclose your store data with any other companies, agencies or entity apart form Boostontime.
Data we collect from Ebay is used to provide you Personalizing user experience. To pre-fill the widgets of the templates and resources with the relevant data of your store.
We are committed to conducting our business in accordance with these principles in order to ensure that the confidentiality of personal information is protected and maintained.
Pricing
Simple and transparent pricing, no hidden costs! Find the best match for your business and get great service at a lower cost.
We will not charge you extra for the size variants. For color variants, it will cost less than 40% of the parent ASIN's price.
$60 /
Parent
ASIN
$30/Color variant
2 Large Banners (970 × 600 px)
1 Product Image
3 Mini Banners (300 × 300 px)
1 Comparison chart
$120 /
Parent
ASIN
$30/Color variant
All Tier 1
Extra Banners (970 × 600 px)
Extra Mini Banners (300 × 300 px)
Customized Design
Our Client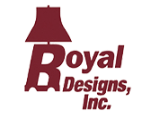 Your Success, Our Inspiration!
So far I have hired Freddy and his team has been excellent, they are guiding me as grow my business. I will continue to work with them.
Bev Matushewski
FiTTeck INC.
Excellent friendly prompt service.
Ahmedani
Ahmedani Canada INC.
We've been working with Ecomclips for a couple of years now and we are more than happy and appreciative of the their service. Definitely recommend.
Michael Burnley
Zooshoo INC.
A+++ Perfect!!
Imran Hassam
Amedeo Apparels Limited
Wow, their team has been great! I have been working with freelancers and remote marketing agencies for about a decade and they are among the best.
Isaac Curtiss
Office Furniture Outlet INC.
Helped overcome difficult tasks that would have taken us a lot of time. We do recommend their services!
Blake Tanner
Tanner International INC.
I've been working with Fred and his team for the past few months and have been very happy with their work.
Dan Hawkins
Mixles Limited
Great help/addition to our business. All tasks are fully completed in a timely manner.
Maurice Embry
Sam Tucker LLC
Used for years now and wil continue to use for many more years. I also have no doubt recommending friends and colleagues to use too.
Nathan Reeves
Xenons Online Limited
Our company has worked with Ecomclips for over a year now. I've found the team to be very flexible, easy to coach, and adaptable. You won't regret working with them.
Abraham Kwan
PG Incorporation
The team at Ecomclips has served all my needs with excellence. They are very attentive to my requirements. Communication is fast and crystal clear. I definitely recommend them.
PR
Right Parts Group INC.
We Were Featured In