North America Region
Address: 14 Fundy Drive, Wolfville, NS, Canada.
Email: techteam@boostontime.com
Asia Region
Address: 793/1 Monipur, Mirpur 2, Dhaka – 1216, Bangladesh.
Email: techteam@boostontime.com
Pricing
Simple and transparent pricing, no hidden costs! Find the best match for your business and get great service at a lower cost.
We will not charge you extra for the size variants. For color variants, it will cost less than 40% of the parent ASIN's price.
$60 /
Parent
ASIN
$30/Color variant
2 Large Banners (970 × 600 px)
1 Product Image
3 Mini Banners (300 × 300 px)
1 Comparison chart
$120 /
Parent
ASIN
$30/Color variant
All Tier 1
Extra Banners (970 × 600 px)
Extra Mini Banners (300 × 300 px)
Customized Design
Our Client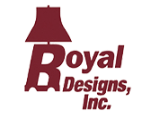 Your Success, Our Inspiration!
So far I have hired Freddy and his team has been excellent, they are guiding me as grow my business. I will continue to work with them.
Bev Matushewski
FiTTeck INC.
Excellent friendly prompt service.
Ahmedani
Ahmedani Canada INC.
We've been working with Ecomclips for a couple of years now and we are more than happy and appreciative of the their service. Definitely recommend.
Michael Burnley
Zooshoo INC.
A+++ Perfect!!
Imran Hassam
Amedeo Apparels Limited
Wow, their team has been great! I have been working with freelancers and remote marketing agencies for about a decade and they are among the best.
Isaac Curtiss
Office Furniture Outlet INC.
Helped overcome difficult tasks that would have taken us a lot of time. We do recommend their services!
Blake Tanner
Tanner International INC.
I've been working with Fred and his team for the past few months and have been very happy with their work.
Dan Hawkins
Mixles Limited
Great help/addition to our business. All tasks are fully completed in a timely manner.
Maurice Embry
Sam Tucker LLC
Used for years now and wil continue to use for many more years. I also have no doubt recommending friends and colleagues to use too.
Nathan Reeves
Xenons Online Limited
Our company has worked with Ecomclips for over a year now. I've found the team to be very flexible, easy to coach, and adaptable. You won't regret working with them.
Abraham Kwan
PG Incorporation
The team at Ecomclips has served all my needs with excellence. They are very attentive to my requirements. Communication is fast and crystal clear. I definitely recommend them.
PR
Right Parts Group INC.
We Were Featured In